Hello everyone! I cannot believe that it's been nearly 3 months since I've posted here. I have quite a few updates since my last appearance…some are regarding life, this blog,  and others are in lieu of what's been happening with my reviews plus what is to come.
Skip to the end for a summary!
As of November 1st, 2017 I graduated with my BA in Communications from SNHU online and I've also been working a new job locally to save up a little nest egg for my future. The last couple months of school were crazy so [obviously] my blog has seen the short end of the stick. I am now working to save money and my plan is to relocate sometime in the new year to begin my career with a company that I can pursue work in the Social Media Marketing/Editorial field!
Since I started reviewing here on the blog last autumn, I've had trouble remaining consistent in posting and over time have become much more focused on my "Bookstagram" account via Instagram. I now spend most of my time posting bookish pictures, chatting about books, and connecting with other readers like myself there. I've also transitioned much of my reading to my Kindle, and with that transition have been focusing my reviews to platforms like Goodreads and Amazon. Hence, why no recent reviews have been posted here. I have some ideas and will be implementing changes over the course of the next few months.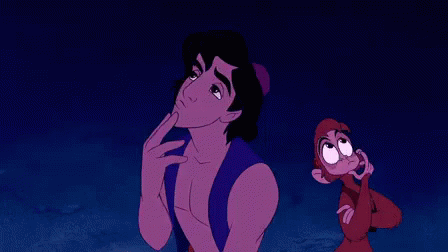 My blog isn't going anywhere! But I truly don't have a lot of free time and when I do I spend it with family or my boyfriend and/or figuring out my next post on IG. Oh yeah, and reading of course ;) In addition to everything else, I've run out of room on my shelves for books (another reason for moving over to more Kindle-focused reads). You'll see that changes have been made to my Request a Review page as well as the detailed information regarding my Review Policies. I will NO LONGER be posting reviews here on the blog, I will however be publishing my reviews via Goodreads and other platforms upon specific request. Not everything I do book-wise is for publishers and authors, I do still read for fun too. Because of this, I haven't quite figured if I will also be reviewing personal choices/reads. It's still up for debate and I think it will ultimately come down to how much time I have on my hands. Of course, anything sent/requested by a publisher that I have approved/accepted will be published. I'm just not certain if I will publish reviews for things I read on my own time and/or by choice.
This transitions us into the question of what will happen with this blog if I am keeping it but no longer posting reviews…?
I absolutely LOVE supporting indie authors, publishers, etc. with spreading the news about upcoming publications! This translates to book blitzes, cover reveals, excerpts, etc. and all of these things take little to no time at all to set up and publish, many times (if you are familiar with book tours) the posts are pre-formatted for publication by the publicity agents anyway. So I'll be posting those types of things here as they come along!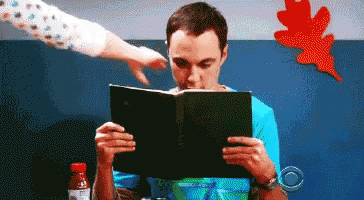 I am also no longer focusing only on YA fiction/fantasy. I've been trying to expand my horizons and read new things, which has sparked a newfound love of NA/romance and contemporary novels as well as some middle grade, literary fiction, historical fiction, comics, etc. I'm hoping to really expand upon the genre info I provide here and post goodies for everyone!! By doing so, I'm hoping to reach a broader audience and share fun stuff with more people. I understand that not every reader will like every single post, but I want to start sharing more of the things that I like too since my tastes/appreciation have evolved!
If you've read this far, you're a trooper. If you're skimming from the top, let me help:
*** SUMMARY OF CHANGES ***
As of January 1st, 2018…
All of my reviews will be posted on Goodreads – There will no longer be any book reviews posted to this blog
Promotional posts like book blitzes, cover reveals, excerpts, and blog tour info WILL continue to be posted, that's going to be the focus here
I will now be covering MOST genres, meaning you will continue seeing posts about YA, but also begin seeing content related to NA, romance, fiction, fantasy, etc. etc.
My activity will be predominately via "Bookstagram" so follow me & stay tuned there for author/book features and review links, unboxings, product features/reviews/giveaways, and so much more!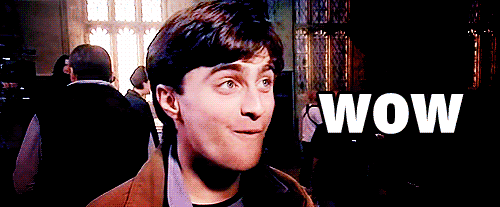 Wow is right. So many things are changing. Honestly though…I am aiming for a smooth transition and would be SO eternally grateful for continued support from everyone! I wouldn't have made it this far without the bookish friends I've made and the requests to continue reviewing and sharing my opinions. I absolutely love being a part of this wonderful community, I'm only transitioning some things to better support my goals and focus on social media marketing and providing a more visual promotional aspect for the authors and companies that I am honored (and excited) to represent!
Long story short – I am very excited about everything and finally feel like I have a good grip on what direction I want to take this. These changes will also allow me to better manage my time while still providing content on multiple platforms. I'm looking forward to connecting with more people and really hope you'll take the time to visit me on Bookstagram and see what fun stuff I'm up to over there! Thank you for your support! I'll be back soon, promise ;)
XOXO
Savana C.