Hi, Savana here! I don't like to do personal posts but this is a completely reasonable one-time exception! As if I needed to validate that? Maybe just to myself…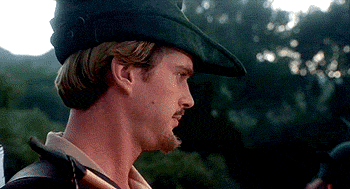 I'm hoping that by now you've noticed our temporary site banner! If not – I've snuck it into this post way too many times so you will by the end. I've decided (after months of debate) to change the blog name to "The Biblio Life" and focus entirely on book reviews, news, and bookish subscription box information.
I originally started this as a personal blog when I was in high school. I wanted an outlet to write about whatever the heck I was thinking about, which looking back now was quite petty and ridiculous. I had no idea how to blog, and no sense of where I wanted to take the platform. I've used the same name, "The Reality Bug," for years but after realizing how much I love blogging about and reviewing books I've made the executive decision (I mean, I'm the only one here so yeahhh…refer to above gif and repeat to self in funny accent, "I do what I want") to make some long overdue changes!
My goal in changing the name (this banner is temporary, our new graphics are in the works, and I promise it's the last time you'll see it in this post) was to streamline the appearance of my blog to match its content. I hope to continue providing a place for my readers/audience that is relaxed, totally bookish, and still easy for me to manage. I'm a working adult who is currently finishing up their BA so this is just a hobby, but I love it so much and am really trying to make it a priority! Adulting is hard.
Can I just
instead?
Anywho, I just wanted to provide an update for you beautiful people. Anyone who has made it to this point, thank you for being you and caring about the crap I have to say!
Next week we will be featuring the wonderful Sydney Scrogham, author of Ariel: The First Guardian, for an interview on Valentines Day (her books are fun, romantic, and full of unicorn-like creatures called Alicorns so duh, perfect day!) and a review to follow. Keep an eye out for that, and also know that our URL will be changing this weekend to reflect the new blog name.
Love you all and thank you so much for the support!
---
What are you reading this weekend?
---