December marks my second month as a rep for the Attic Box by Blue Spider Press! I was absolutely in love with this subscription service when I received November's box, but this month's blew me out of the water! The theme for December was "Fantasy and Fairy Tales" and being the 100% nerd that I am (Fun Fact: When I was 12-15 my room was painted green and decorated floor to ceiling with dragons, wizards, faeries, etc.) I could barely contain myself when it was announced!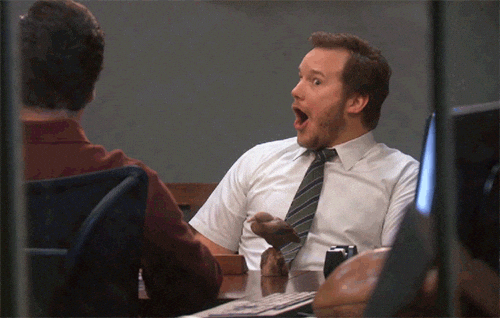 I thought I'd provide a bit more information this time around, so please keep reading for subscription details about the contents, cost, shipping, etc. as well as my full unboxing of December's "Fantasy and Fairy Tales" Attic Box (spoilers ahead if you are a subscriber!).
Question for my readers: What bookish boxes are you currently subscribed to? Which is your favorite and why? I am always interested in trying new ones out, so please share with us in the comments below!
---
Subscription Details:
The Attic Box by Blue Spider Press is a monthly subscription box that contains three gently used novels (handpicked according to your preferences I might add), one full-pot coffee or tea sample, and anywhere from 3 to 5 bookish treasures. Some of these treasures are even handcrafted by the team at Blue Spider Press and include but are not limited to  bookmarks, jewelry, etc.
The Box: Attic Box
Subscription Cost: Starting @ $19.99/mo plus s&h/applicable taxes
One-Time Boxes: Limited supplies available, starting @ $17.99 plus s&h/applicable taxes
Discounts: TRB10 for 10% off your subscription
---
One of the things that makes me so fond of this subscription, is the fact that Candice and Jeremy work so hard to pick novels based on your specified preferences. The books that you receive do not necessarily follow the theme each month (the theme having more of a focus in the goodies you get), but they are chosen carefully and I believe that the passion that goes into this box can really be seen just in its overall curation!
---
One of my reading/genre preferences when I signed up as a rep was fantasy/sci-fi, and this month was no disappointment with the accidental (or purposeful, we shall never know but I don't doubt the team's amazing abilities!!) correlation of theme and books. Included were three novels, Song in the Silence by Elizabeth Kerner, Negative Image by Vicki Delaney, and 100 Great Fantasy Short Short Stories by multiple authors.
---
The running coffee theme here is another thing that will definitely keep me coming back for more! There were three possible pin varieties in this month's box that were created by the very talented Brandy at Pigsey Art in TX! I was lucky enough to get the gorgeous "most likely to caffeinate" shown below which perfectly describes Mondays for me…well, everyday I suppose would be more appropriate! I have yet to dive into the holiday blend sample from this month, but it sure sounds wonderful!
---
The goodies that are included monthly are SO MUCH FUN! I've yet to come across something that isn't useful, which I highly appreciate out of this box. Included this month were the following: a small journal, a gorgeous handcrafted book charm necklace (this one was King Arthur), a bookmark, stickers, and a stunning art print based off of Alice in Wonderland (there were multiple varieties, mine happened to be the Mad Hatter).
---
I cannot fully express how fantastic this box is, and I will continue to attempt to do so as long as I am a rep and beyond! I've purchased quite a few different boxes over the past 4 months (you can find my other unboxings here) and each is special and unique in their own way. This subscription specifically is special as a small business, run by two of the kindest book-loving people out there! Items are handcrafted, books are handpicked, and so much thought and consideration goes into making this the wonderful book box that it is.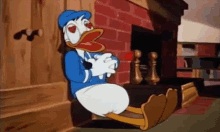 Okay so maybe I am a little in love with it, but my convincing can only go so far – you need to try it to believe it! So, if you're a coffee or tea fanatic who likes unique and usable things and want a little bookish mystery in your life (mystery because the books you get are a surprise), this is the box for you! Sign up today (or try a one-time box if you're not looking to commit monthly) and make sure to use my rep code TRB10 for 10% off your subscription!