It's here! The fourth and final installment of the Zodiac series by Romina Russell, Thirteen Rising is finally available as of TODAY! Can you see me happy dancing? (see GIF below to assist in picturing the excitement!)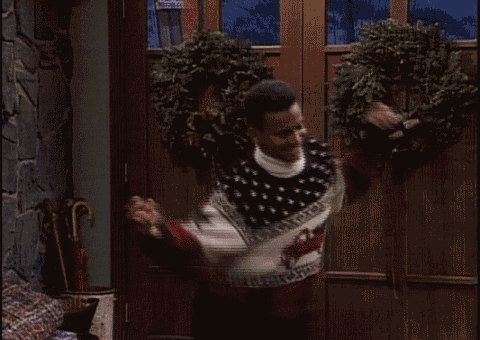 Below you'll find links to purchase on Amazon, the information about the book (i.e. summary, page count, etc.) as well as the author's social media pages for quick access to her Thirteen Rising content and reader reaction retweets all week! There's also a graphic providing tour dates where you can get your books signed :D <3 Yay! Oh, and some shoutouts to awesome blogs who also participated in this summer's tour. Happy reading!
---
Title – Thirteen Rising (Zodiac #4)
Author – Romina Russell
Length – 352 pages (HC)
Genre – Science Fiction, Fantasy, Dystopian
Pub. Date – August 29, 2017
Summary: The master has been unmasked. Rho's world has been turned upside down. With her loved ones in peril and all the stars set against her, can the young Guardian from House Cancer muster the strength to keep fighting? Or has she finally found her match in a master whose ambition to rule knows no limits?
---
I've had a blast participating in this Penguin Random House hosted summer tour with so many other fantastic bloggers! It's been real. It's been good. And it's been real good! Just as a thanks, and in appreciation of everyone's lovely contributions, check out just a few of the other blogs that participated below & give them a follow for awesome future bookish content! <3
(this isn't all of them, I randomly chose these but definitely peruse blogs they are following too because they're all amazing)
Crystal & Jenna @ Book Emoji
Erin, Jennzah, & Laura @ The Book Nut
Stephanie & Lizzie @ In Wonderland Book Blog
Rachel @ Rachel's Book Reviews
Mia @ Pen and Parchment
Erin @ The Hardcover Lover
Heather @ The Hermit Librarian
If you're interested in keeping up with the author through the week to interact and see reader reactions, follower Romina Russel on Twitter and Instagram! And don't forget about the upcoming tour stops, if you're in these areas go get your books personalized!!
---
ABOUT THE AUTHOR:
Romina Russell is a Los Angeles based author who originally hails from Buenos Aires, Argentina. As a teen, Romina landed her first writing gig—College She Wrote, a weekly Sunday column for the Miami Herald that was later picked up for national syndication—and she hasn't stopped writing since. When she's not working on the ZODIAC series, Romina can be found producing movie trailers, taking photographs, or daydreaming about buying a new drum set. She is a Virgo to the core.
Visit her website here, and don't forget to check out her social media for updates & bookish delights galore!
---
HAPPY READING!!